About Heridian
Since 1994, Heridian has impacted business results through change management leadership and expertise.
Working with leaders and employees Heridian has successfully guided the implementation of a number of transformations resulting in successful, motivated and focused organizations in many countries.
Heridian helps leaders address their greatest challenges in transforming their business thus ensuring continued growth and success.
And it helps employees, value, own and better understand their role in in the success of the enterprise.
Heridian's Mission
Heridian's mission is to restructure organizations into sustaining, profitable and vibrant entities where operations, processes, teams, governance and tools are optimised and support a commonly understood business model in the most cost effective and uncomplicated ways.
Heridian's Founder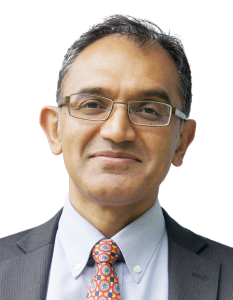 Richard Pietro
Director, Silicon Graphics
"Kunjan did an outstanding job….He is a strong leader, communicator and very thorough."
Aldo Siegrist
VP & Market Head, Nestlé
"Kunjan is a pragmatic leader and communicator who welcomes new challenges. He motivated his teams to design and implement long lasting changes in the turnaround."
Pravin Patel
Senior Manager, British Telecom
"… his projects were planned with the full involvement of users and other stakeholders … Kunjan has the initiative, drive and ability to analyse problems clearly and succinctly. He applies the best solutions successfully and is resilient when under pressure."
Tony Fleming
VP, Nestlé
"… successfully led and motivated diverse teams into re-engineering sales, marketing and supply chain processes, also putting into place supporting organisational structures, tools and measures….he commands respect and trust from those that work with him. … he is not afraid to challenge the status quo or at driving through subsequent changes."
Andreas Waber
VP, Orange & France Telecom
"Kunjan is passionate about business transformations. A consummate professional, he is skilled in bringing together people, energising them and distilling the best ideas into working solutions fast. His initiative and drive were essential to the implementation of a streamlined value chain which is a cornerstone of our convergence strategy."
Kunjan Chauhan, Heridian's founder, has over 25 years of operations and transformation management experience having worked with well-known companies such as British Telecom, France Telecom (now Orange), Orange (now Salt), Nestlé, Cisco and Silicon Graphics.
He is also co-founded two internet startups, Wilogs-Agilitix (supply chain, sold 2001) and Digital Trust (internet security, shut down 2008).
He has worked in the USA, UK, Switzerland, Holland, Denmark, Sweden, Italy, India, ASEAN, the Czech Republic and Slovakia.
Kunjan's credentials include an MBA from one of the world's highly regarded schools, IMD in Lausanne, Switzerland and a BSc(Honours) in Computer Systems from Cardiff University, Cardiff, UK.
Kunjan is co-founder of Association InnovaKids. The goal is to teach logical thinking and computation skills to children aged 7 through to 15 years via vacation workshops and changes in school curricula.
Kunjan has fifty years of deep meditation experience. He mentors and guides students from diverse backgrounds in meditation, yoga and spirituality. See Kriya Yoga Meditation with Kunjan Chauhan for more details.
Together with his teacher, he has written and published "Kriya Yoga Darshan", a book on life and death, the meaning of spirituality and meditation as a means to understainding who we really are.